Whether you have a small coupe or a luxury sedan, auto insurance is necessary to take care of your finances, comfort, and wellbeing. Apart from helping you with medical expenses, it can also assist you with property damage. Besides supporting you with third-party claims, it can save you from facing lengthy legal processes all by yourself.
But auto insurance also comes with certain intricacies that require you to learn the ins and outs of the process as a vehicle owner. Third-party auto liability insurance is one such aspect, where knowing its details lets you make informed decisions in difficult situations.
It is essential to be aware of aspects like the Pennsylvania assigned risk plan and what it means for Pennsylvania drivers in accidents.
To help you learn more about third-party car liability insurance, here is a guide to this coverage option and how it works for vehicle owners.
What is Third-Party Auto Liability Insurance?
In a car insurance, third-party liability insurance refers to an accidental coverage option that helps compensate others when you are at fault for their bodily injury or property damage. This means that if you have this policy in place, your insurance company can pay for the claims filed against you after an auto accident.
This also works the other way around, where you can file a claim against another party and their insurance company for your injury or property damage. This helps you recover your medical bills, rehabilitation costs, and property repair or restoration expenses.
How Does Third-Party Car Liability Insurance Work?
The overall model of third-party liability in auto insurance remains the same across the board. But there are specific changes to its approach that vary from state to state.
Let us look at PA minimum insurance requirements so you can understand what it takes to be in line when it comes to insurance coverage in Pennsylvania.
For instance, in no-fault states such as Pennsylvania, the mandatory Medical Benefits insurance allows vehicle owners to pay for their medical and rehabilitation costs through their insurance company. This payment is made by the insurance company regardless of who is at fault in the accident. But it has a specific financial limit to it according to the policy.
When it comes to covering property damage through mandatory auto insurance, Pennsylvania requires vehicle owners to file their claims with the party at fault. Unless you have the optional Collision insurance in place, your insurance company cannot cover damages to your vehicle. This makes third-party auto liability insurance an essential part of every vehicle owner's life.
The right Pennsylvania car insurance policy is certainly critical in a car accident.
How Do You File a Claim for Third-Party Insurance?
Suppose you experience an auto accident where the other party ends up damaging your vehicle or causing bodily injury to you and your passengers. In that case, you can file a claim for third-party insurance. This also holds if your no-fault insurance does not cover the entirety of your medical expenses.
Under these circumstances, you can move forward with contacting an auto accident attorney. Since these lawyers specialize in managing insurance claims, handling evidence, and preparing arguments, their assistance increases your chances of securing your rightful compensation.
When filing a third-party insurance claim, you can often seek compensation for the following requirements.
Medical bills.
Rehabilitation costs.
Property damage/repair expenses.
This compensation is then awarded according to the coverage limit of the third-party car liability insurance provider.
How to File a Lawsuit for Third-Party Insurance?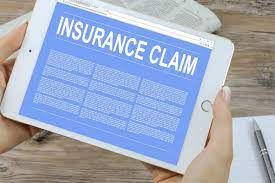 In certain situations, you can leave the process for third-party insurance claims. Instead, you can choose to take your claim to court and pursue higher compensation than what is offered by the third-party's insurance provider on their own.
Filing a lawsuit against an auto accident helps you recover costs for personal injury and property damage claims with higher rewards while also allowing you to seek compensation for pain and suffering. The process is lengthier than simply filing a claim with a third-party insurance company. But having a solid case can translate to a better financial outcome for you.
With that being said, pursuing a lawsuit to achieve your desired outcome is no mean feat. In addition to gathering evidence, you must have a strong legal argument to secure your desired rewards. This is especially true in the case of claims such as pain and suffering, which come with a trickier claims process that demands a powerful legal representation.
In some cases, you may find yourself on the defending end of such a third-party lawsuit. When going through this challenge, make it a point to hire legal representation as soon as possible. This helps you dispute the claim and present your defense with the help of professional lawyers.
With seasoned and specialized attorneys, you can go through this otherwise stressful process with remarkable ease. Following your lawyers' advice can avoid various pitfalls while improving your chances of achieving your desired outcome from the auto accident lawsuit.
Contact Frischman & Rizza for Your Third-Party Insurance Claims Today
Whether you are planning to file an insurance claim or trying to defend yourself against one, it is not easy to go through a third-party auto liability insurance claim. With the plethora of requirements from the insurance company and a world of demands from the legal process, it is easy to lose hope without the proper help beside you.
With the support of Frischman & Rizza, you can find a way to handle your third-party claim with the confidence and proficiency it needs. Regardless of the extent of your case, our expansive team of qualified attorneys can manage it according to your liking.
Contact us for a discussion today to see how our legal services can help. We will be happy to understand your situation and guide you toward the most optimal outcomes right away.